Addres
222 King Street East, Suite 3100, Bowmanville, ON. L1C 1P6.
Send us an email
advendo.bowmanville@gmail.com
We are the team of finest doctors, using their experience and knowledge to do best for their patients.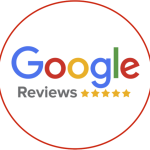 What our patients think about us
Steve Pearson
Proud Customer
I wasn't going to post my review but after reading others.... my nurse was Sarah, she was very kind... also was my first time....got a clean bed... obviously this clinic is there to make money, but as the procedure go... well, they did answer all my questions... the doctor also did, in a kind of rude way, but did anyway... and they made me feel free to stop and leave at anytime,
Lindsay Mcilroy
Proud Customer
Consultation was quick and easy. The receptionist working (Jan30th, Coxwell location) is so nice and pleasant. She does a great job, and it makes a big difference to patients who are worried about issues that could be serious to have someone so comforting and personable working at a clinic like this. I didn't catch her name but thanks for making potentially awkward appointments bearable!
Mehron Halitsky
Proud Customer
I was extremely happy with my experience at Advance Endoscopy. From start to finish I felt comfortable and taken care of. The staff and doctors are all top notch!
Very Very friendly staff, doctor's and nurses. Definitely 5
Christopher King
Proud Customer
Although these procedures are never something that you would ever look forward to ;-), the friendly and professional staff at this place make it a lot easier to go through than it could be.
Danny papadimitriou
Proud Customer
I would definitely recommend this clinic. The staff was very knowledgeable of the procedure,. it make you feel comfortable.